Guys, thank you so much for you support during December and January. They were my busiest months yet in the shop, and we were able to truly bless the McBride family. It's so amazing to watch people rally around these families. I have so many customers include little notes about their adoption journey or how it was impacted their friends and family. This is really such a loving community, and I feel blessed to be a part of it.
Today I'm so excited to introduce the next family I'll be sponsoring!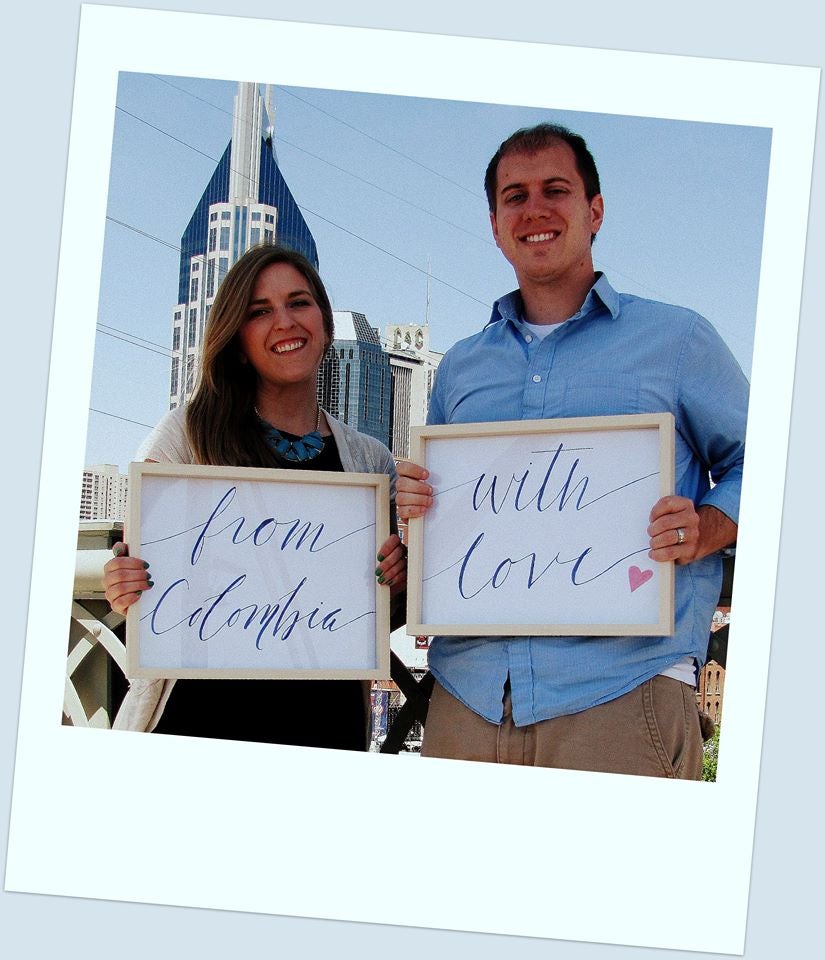 Scott and Jess Mullins have been married for a little over seven years, and they began discussing adoption in their dating days! They shared the desire to adopt internationally, but thought it was something they would do later on in life. Then they began trying to have a baby. During that time they experienced two miscarriages and discovered that Jess had a thyroid disorder that significantly increases her risk of miscarriage. It was then that Scott and Jess decided that their hearts couldn't take another loss, and they began pursuing adoption.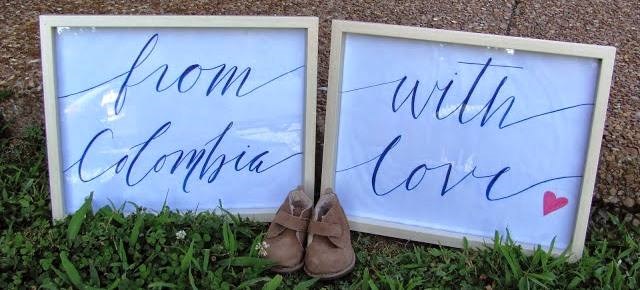 Scott and Jess have decided to adopt a child from Colombia! They recieved home study approval in December and I-800A (immigration) approval in January. They're currently working on their dossier, and are hoping to begin the referral process to be matched with their child soon!
Jess suggested that their feature headband be inspired by the colors of the Colombian flag. I searched high and low for the perfect print, and as soon as I saw this one I knew loved it. The Mullin's will receive 20% of all sales in the shop during February and March, and they will receive 40% of each sale of this featured print.
So hop on over to the shop, and know that every purchase you make helps Scott and Jess bring their child home!
Jess runs a blog chronicling their journey, and you can find out more about them and their process at: